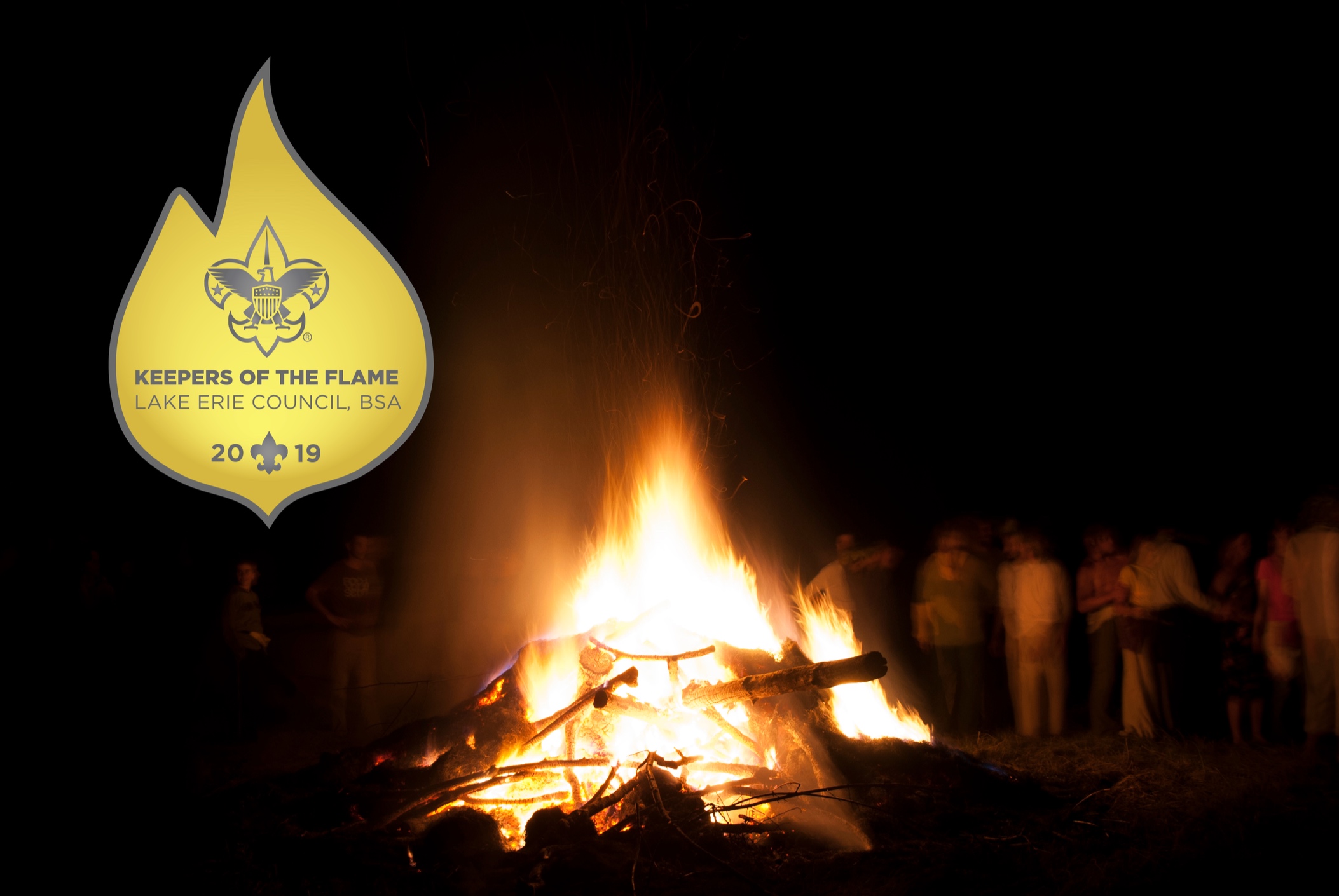 For over 100 years, Scouting has been a light to help youth serve and lead. As a Keeper of the Flame, you can ensure that the flame of Scouting burns bright for another 100 years in the lives of youth and families.
Your monthly donation as a Keeper of the Flame will help Lake Erie Council continue to provide local high-quality Scouting programs, camps, high adventure and character-building activities. Your generosity creates positive impact on the rising generation and within your community.
To show our gratitude to our friends who lead the way in sustained giving, Lake Erie Council will recognize the first 100 new Keepers of the Flame, our trailblazers, with a limited edition (only 100) patch. Please use the form below to secure your patch as one of our trailblazers!
Please note, all recognition items, including the trailblazer patch, will be awarded after three months (90 days) of sustained giving.
Why Invest?
Keepers of the Flame provide a regular monthly gift that is automatically transferred from debit or credit card; your sustaining support has a serious impact: knowing we can count on receiving your gift every month allows us to plan and execute essential year-round programming for our Scouts.
When you invest in Scouting you're changing lives, building confidence in youth, supporting young entrepreneurs, providing outdoor adventures, and sustaining the future of local Scouting in Northeast Ohio.